Here's a surprise: authors read. Authors read a lot. So, what did I read that inspired my literary style as well as the content of Soul Crystals? Here are a few authors and their works:
John Flanagan
I first started reading Australian author John Flanagan's Ranger's Apprentice when I was in middle school. Since then, I've been in awe of the action scenes that John Flanagan has constructed. You'll never hear a phrase like "he shot an arrow" in a John Flanagan book. Instead, you'll hear about how the archer calculated the distance to target, what the wind direction is, who trained this archer, what type of bow the archer is using (along with its strengths and weaknesses), and so on. That isn't to say that he slows the action scenes down with detail. Instead, he gives short, explosive bursts of detail to keep the scene moving. When I started writing action scenes, I decided that I wanted to do it like John Flanagan but with my own timing, style, and flair.
George R.R. Martin
This one might be surprising for someone reading Soul Crystals. After all, The Song of Ice and Fire books and Game of Thrones TV show are definitely hard "R" or "MA" content wise, while Soul Crystals is closer to PG-13. However, George R.R. Martin's writing style did rub off on my since I was finishing the latest Song of Ice and Fire book when I started getting serious about Soul Crystals.
What I really admire about how Martin writes is how he gets inside the head of his characters while still staying in a third-person perspective. Soul Crystals only highlights the thoughts of one character, Paul, so it is a bit of a different read from Martin's stable of viewpoint characters.
Frank Herbert
If you want to read a complex narrative full of plot twists and conspiracies, you should really read Frank Herbert's landmark Dune. I'm actually writing this a day after first seeing the trailer for the 2020 movie adaptation. Herbert doesn't use very complicated diction, but he weaves complex stories that contain "wheels within wheels." The way he plotted his books out must have been unreel. His books keep your brain active which has always been how I want to write.
J.R.R. Tolkien
There's a reason why J.R.R. Tolkien has been referenced by just about every fantasy author ever. There are some exceptions (like Lord Dunsany), but prior to Tolkien, there really wasn't a fantasy genre. The elements we see in modern fantasy writing had been confined to children's fairy tales and pulp fiction. They were elements that were essentially scoffed at by "serious" authors. Tolkien, an Oxford professor, made fantasy into a genre that anyone could take seriously.
There aren't many similarities between Soul Crystals and Tolkien's writings on the surface. Tolkien specialized in high fantasy fiction, and Soul Crystals mixes urban fantasy, secret/hidden world fantasy, and military fantasy. What I've learned from reading Tolkien is how important the background of a story is. World-building and making a believable histories for the fantasy world and characters are key to making it work. I like to say that reading Tolkien is like having someone accurately and lovingly describe a painting to you. Tolkien was known for going into great depths with detail. If a forest appears in a story, you will know all the types of trees in it and what the characters felt when looking at them. That is what I've picked up from Tolkien's writing style.
J.K. Rowling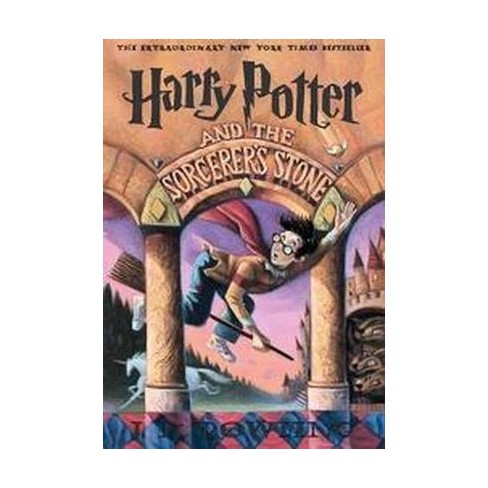 Here's a big one. Some of my earliest memories are having my mom read me Harry Potter as well as The Borrowers by Mary Norton. Like many kids who grew up in the late-90's and early 2000's Harry Potter got me into reading and writing. I'll confess that I haven't actually picked up a Harry Potter book in close to 10 years (other than The Cursed Child playbook). What I do remember is the fun and suspenseful nature of Rowling's writing and that has stayed with me.
Suzanne Collins
YA fiction can get fairly dark, and Suzanne Collins's Hunger Games trilogy is an example of that. In it, there are people dealing with fights to the death, addiction, grief, anxiety, depression, and PTSD to name a few things. What I respect about Collins's writing is that she never shies away from the aftermath of shocking plot events and depicts how they can linger with the characters for a long time afterword. I feel that this is a very responsible way to show tragedy and violence. Whenever a character became emotionally affected by something in Soul Crystals, I thought about how Collins's carefully constructed the thought patterns of her protagonist, Katniss Everdeen.